Are Drill Bit Holders Universal?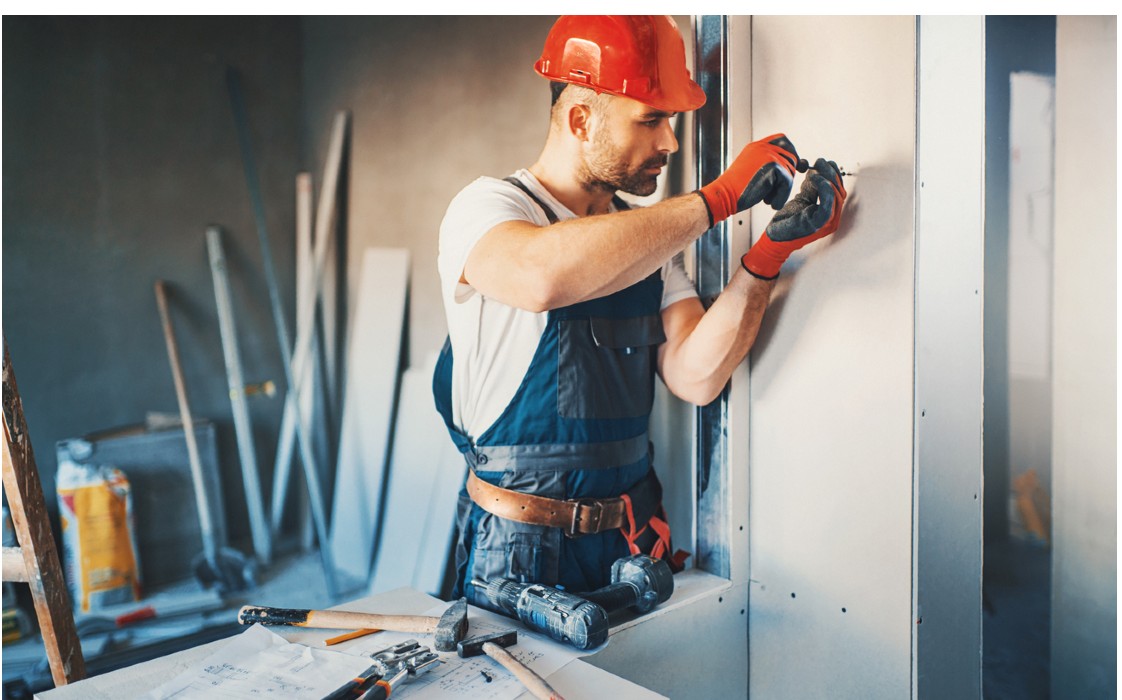 If you're someone who enjoys working on DIY projects or regularly works on commercial projects involving the use of drilling tools, you know how tedious it can be to carry all your tools without a holster belt, especially when you're working away from your workbench.
The right drill bit holder will allow you to work on your projects safely and efficiently. Since not all drill bits are universal, however, it's important to remember that the same kind of holster belt may not work well for everyone. To help you out, we've discussed what exactly you need to look for in your drill holster belt.
What You Need To Consider When Getting a Drill Holster Belt
Ease-of-installation
When working on a project, you want to save time while getting the job done. Most drill holster belts come with a belt loop that makes it super easy to attach any tool to it. The same loop serves as the perfect place to attach your holster to your tool kit as well. Other holster belts may feature clip-on designs, which makes the process of attaching and removing your tool belt even quicker and easier.
Number and size of pockets
Ideally, a belt that fits the most number of tools is the ideal belt. You should go for one that has multiple compartments for you to carry around all your most important tools while organizing them in order of use. Most of these belts have just one spacious drill pocket; while that may work for some people, it is often preferred to find one that has multiple pockets. A good drill holster belt will feature pockets of varying sizes — larger ones for tools like your drill and smaller ones for keeping drill bits and smaller parts.
Durability
Home improvement is gritty work, which means that at the end of it, you're going to be left with a bit of a mess and it's likely that you're going to damage some of the clothes you wear while working on your projects. That is why your holster belt needs to be strong and durable to prevent it from fraying. Look for ones that are made of materials like poly fiber, which will last you a long time.
Weight distribution
When you have that many tools held around your waist, you're inevitably going to be weighed down by them. What you need to ensure is that all that weight is spread out evenly so you can maintain your balance, especially since home improvement requires a lot of precision and accuracy. Most holster belts come with pockets that are specifically placed at an angle so that users can place all their tools there without them feeling too heavy.
Your working hand
Are you right-handed or are you left-handed? Not all drill bit holsters are designed for universal use, which means that some may serve righties while others are meant for lefties. If you haven't found yourself a universal holster, make sure the one you're buying caters to your working hand.
How To Organize a Drill Holster Belt
One of the main purposes of a drill holster belt is to keep your working space decluttered by keeping everything you're going to need in place and within reach at all times. For instance, your power drill should be placed in the largest compartment on your belt and the chord of your drill should be wrapped neatly around it to prevent it from getting tangled. You should place smaller tools and parts like screws and nails in the smaller compartments. All the other pockets and loops can be used to store things like hammers, spanners, screwdrivers, hot glue guns, etc. Some belts even come with carabiners for hanging your keys.