Are Barn Doors Only Meant for Rustic Styled Homes?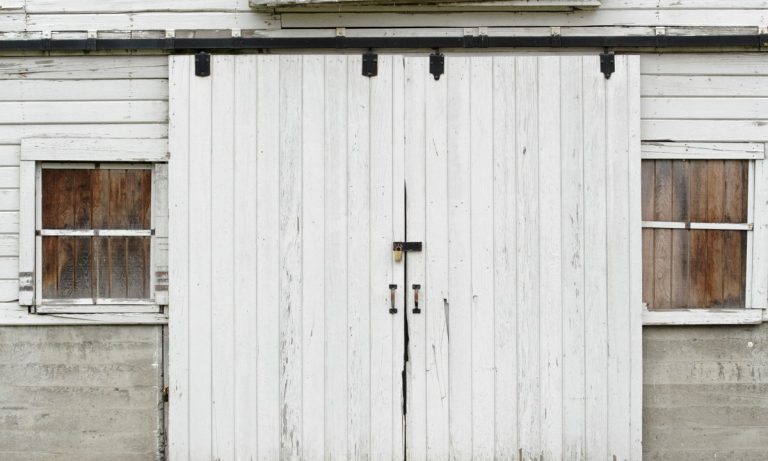 Barn doors have been used for centuries, dating back to the days when farmers would use them to secure their barns and keep livestock from getting out. Today, barn doors are no longer just for farmers, they are a popular décor choice for homes of all styles. One of the reasons why barn doors are so popular is because of their history. These doors can add a rustic charm to a space if you go with traditional materials, but with them being made in all kinds of materials and styles, there is always one sure to match your unique style. If you are looking for a way to add some visual appeal to your home, barn doors are the perfect solution.
THE HISTORY OF BARN DOORS 
Barn doors have been used for centuries. The "X" barn door, the "Z" barn door, and the "True" barn door were the earliest design styles. Typically farms had extra vertical or horizontal lumber laying around that could be used for building a barn door. The horizontal door slats were placed in a row lined up together and next to one another. Then two slats were placed on top of them in either an "X" shape or a " Z" shape to add stability to the slats. Although these kinds of doors were born out of necessity, they are now appealing to the masses as an aesthetic choice. 
THE DIFFERENT STYLES OF BARN DOORS 
There are a variety of different styles of barn doors, which can be categorized based on their material, their design, and their function. For example, some barn doors are made from wood, while others are made from metal or glass. Some may be in neutral colors, while others are designed to be statement pieces in the room. Still, others stick to the traditional barn door style, while others look more modern and contemporary. 
Typically, a barn door is different from a swinging door because it doesn't require hinges and a door jamb to function. Instead, a barn door lays flat against the wall and has two rollers attached to the top of the door which rolls along a track. This track is not directly connected to the barn door, it's typically installed onto the wall instead. The track helps the door to slide open freely, as well as save space in your home. 
BARN DOORS IN MODERN INTERIOR DESIGN
Barn doors are becoming increasingly popular in homes and other types of buildings, due to their unique style and functionality. They save space compared to swinging doors since they slide. They can also be used in a variety of ways. Use them as closet doors, as room dividers, or as doors to separate different rooms from each other.
A barn door is a great way to add privacy to a room while still allowing natural light to enter. All you have to think about is the material, size, and style of the door. It's best to talk to an interior designer and even a designer door or hardware maker to get the best barn door floor guide for you. 
CONCLUSION
There are many reasons why everyone should have a barn door in their house. Barn doors are not only aesthetically pleasing, but they are also functional and can be used in a variety of ways. In addition, barn doors can add value to your home and can be used as a selling point if you ever decide to put your house on the market. Try having one slide into your home today.